September 6, 2023
Meet PSA at Upcoming Transportation Exhibitions
We are proud to announce that we'll be attending major upcoming transportation exhibitions – Railway Interchange and APTA – that will take place this October*. Since the beginning of the year, PSA and WAGO have taken up the challenge to make a transformative change within the rail industry. What is the mission? To enhance safety at level crossings and optimize maintenance activities for them with the power of digital innovation. The result is the TraxSentinel – Smart Advisor.

Join us at the upcoming exhibitions in the WAGO booth! Experience first hand the innovative changes we're bringing to the rail and transportation sector. Dive into an interactive demo and see how we leverage WAGO's robust hardware in building smart applications. PSA is also eager to share our experience in signaling, interlocking controls, dispatching, V&V testing, and cybersecurity for rail.

TraxSentinel – Smart Advisor. Closer Look

TraxSentinel – Smart Advisor –is an innovative product for level crossings providing real-time detection of failures and predictive maintenance. Based on WAGO health monitoring system deployed at level crossings, the system provides the following:
Real-time Monitoring. Remote data collection and real-time display from level crossings

Instant Alerts. Visual and audible notifications for any discrepancies

Detailed Analytics. Insights for selected level crossings

Maintenance Automation. Notification and provision of crucial data of level crossing failures to assigned maintainers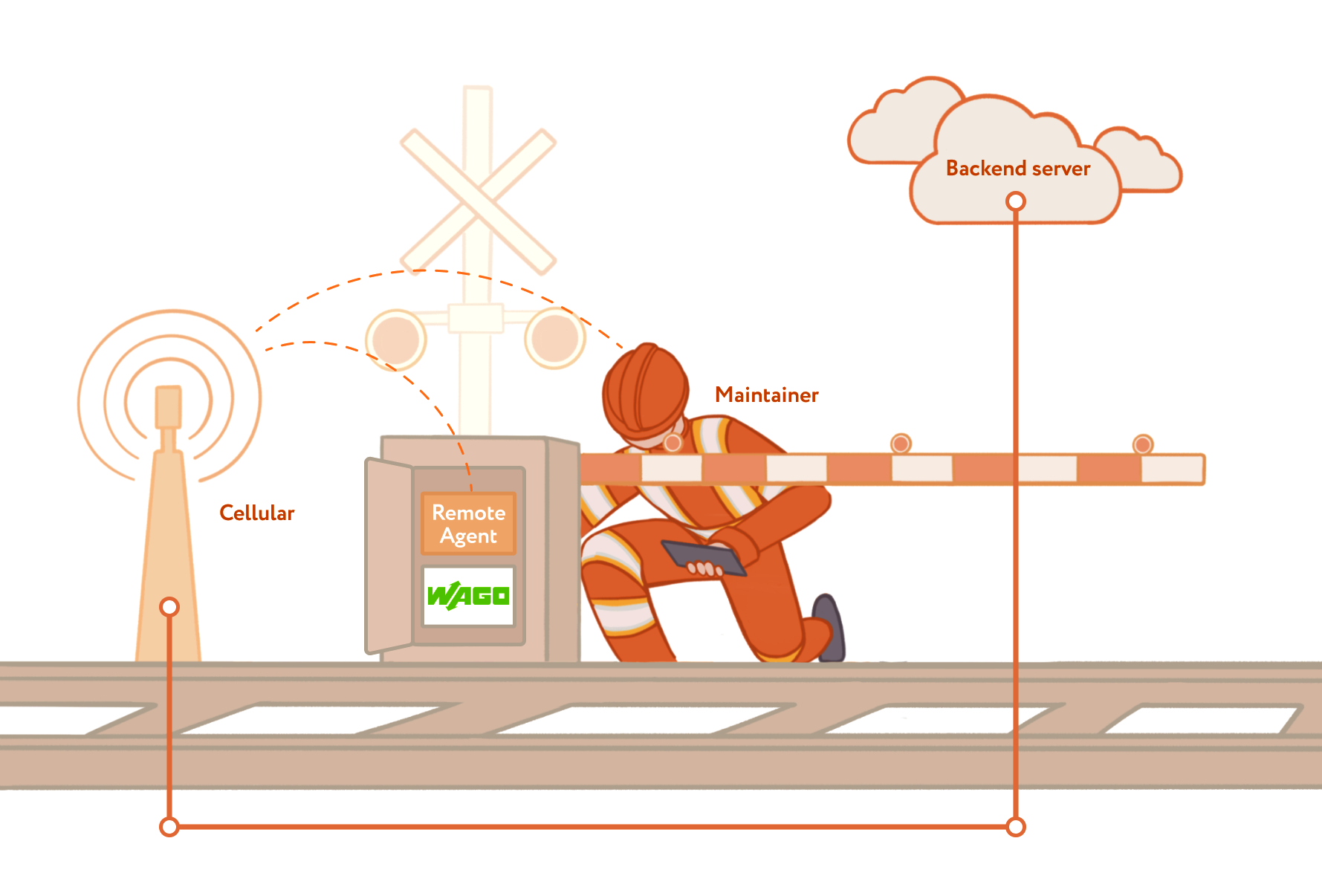 This product allows all responsible parties to be involved in level crossings monitoring and maintenance activities. Prompt informing of level crossing equipment failures contributes to a substantial reduction of incident-response time while providing predictive indicators of pending failures allows for an upgrade of the maintenance approach to optimize service costs.
*We invite all interested people from the rail & transportation industries to discuss with us real-time monitoring, predictive maintenance, and other essential capabilities at the exhibitions:
Railway Interchange, Indianapolis, IN, October 2–4, Booth 2133

APTA Expo, Orlando, FL, October 9–11, Booth 3322
Let's Connect
Learn more about how we engage and what our specialists can do for you