TraxSentinel – Smart Advisor
Innovative solution for real-time detection of failures and predictive maintenance of level crossings
Overview
TraxSentinel – Smart Advisor
– is an integrated solution for level crossings providing real-time detection of failures and predictive maintenance. Based on
WAGO's
Health Monitoring system deployed at level crossings, TraxSentinel collects operational data from every asset, measures performance characteristics looking for abnormalities, stores this data on a Back Office server, and sends real-time notifications in case of issues. This solution allows dispatchers and maintenance personnel to receive alarm warnings immediately and monitor predicted maintenance needs for level crossing equipment.


How Rail Industry Benefits from TraxSentinel

TraxSentinel – Smart Advisor
is an innovative product that significantly improves safety at level crossings using real-time failure detection and predictive maintenance capabilities. Predictive monitoring is achieved using measurement characteristics looking for anticipated out of band abnormalities for assets being tracked. Thanks to the support of different user roles and functions, this product meets the needs of both maintenance organizations as well as rail authorities.
The core product features are:
• Real-time Monitoring. Remote data collection and real-time display of level crossings on a dashboard
• Instant Alerts. Visual and audible notifications of alarm conditions
• Detailed Analytics. Insights for all enabled level crossings
• Maintenance Automation. Notification and provision of crucial data of level crossing failures to assigned maintainers.
Want to deploy TraxSentinel at your location?
Speak with our technical resource to explore opportunities
Architecture


The solution consists of the WAGO field equipment that is installed at level crossings and two software components:
• Remote Agent
is used for data collection at the level crossings and communicating it to the Back Office, as well as providing remote access to detailed information such as event logs
• Back Office
system is used as a centralized point of communication with Remote Agents at level crossings, allowing for data collection and storage within an on-premise server or in the cloud. The Back Office sends automatic notifications and displays level crossings on dashboard(s), allowing users to view remote location status and alarm states, or to remotely access level crossing sites to obtain detailed information.

Dashboard
The Dashboard provides an overview of the situational awareness for the state of all enabled level
crossings
. Visual status is displayed on one or more monitors or may rotation between groups of level crossings being monitored. Among information available for display includes:
• Level Crossing Name
• Level Crossing Location
• Level Crossing State
• Number of gates and gate status
• Visual alarms.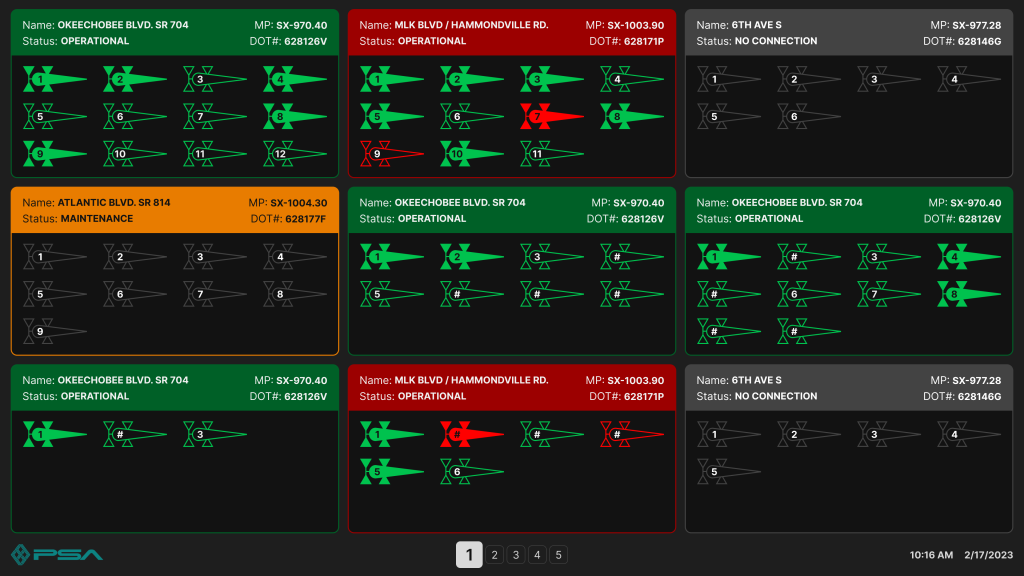 User Roles


TraxSentinel – Smart Advisor
provides multi-level access for all responsible parties involved in monitoring and maintenance of level crossings:
• Dispatcher/Supervisor
is able to observe information on assigned level crossings, view detailed crossing information including; location, schema, and related issues history; supervisors can manage issues by acknowledging them, assign maintainers, provide additional work instructions to maintainers, and close them
• Maintainer
receives alerts on level crossings, views detailed information, and reacts to assigned issues associated to level crossings
• Administrator
is responsible for system configuration and assigning access controls for Supervisors, Dispatchers, and Maintainers
• Unassigned User
can view only the level crossing dashboard.
Dispatcher Workplace


The Dispatcher or Supervisor, is a user who monitors a specific set of level crossings. The Dispatcher may access level crossings via the Remote Agents to gather in-depth real-time information from the site. Dispatcher operations include acknowledgment of alarms and warnings and communication with assigned maintainers. The Dispatcher workplace provides all visual features of the Dashboard in addition to displaying a detailed view for a selected level crossing:
•
Detailed level crossing scheme with location map
•
Images or video stream from local camera(s)
•
Event and status logs
•
Assigned maintainer contact details
•
List of alarms/warnings.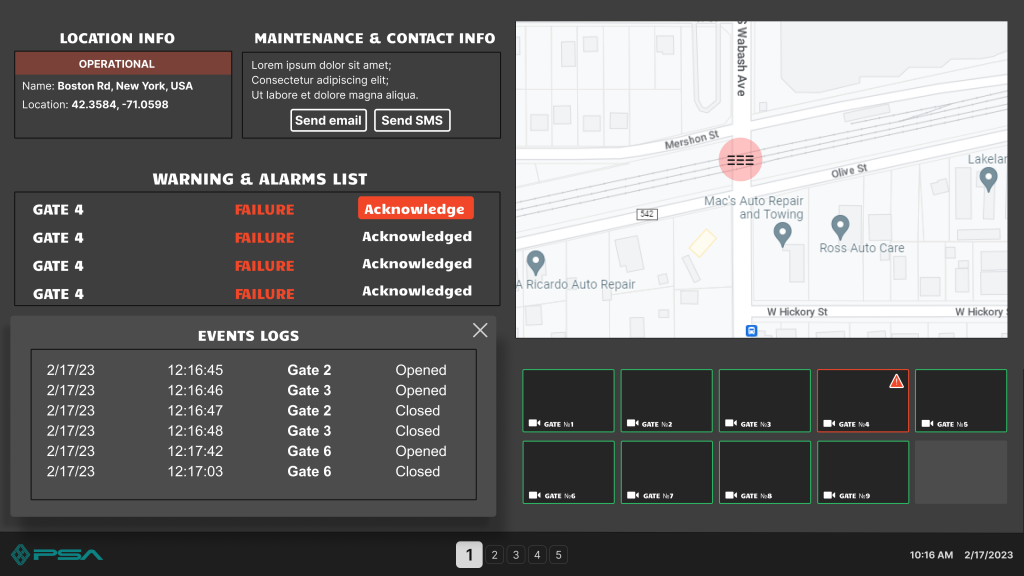 Administrator Workplace


The Administrator is a user who can set up and configure
TraxSentinel – Smart Advisor
software:
•
User accounts and access rights
•
Maintenance personnel accounts
•
Level crossing profiles
•
Assignments for Dispatchers and maintainers
•
Configuration of Dashboard and level crossings.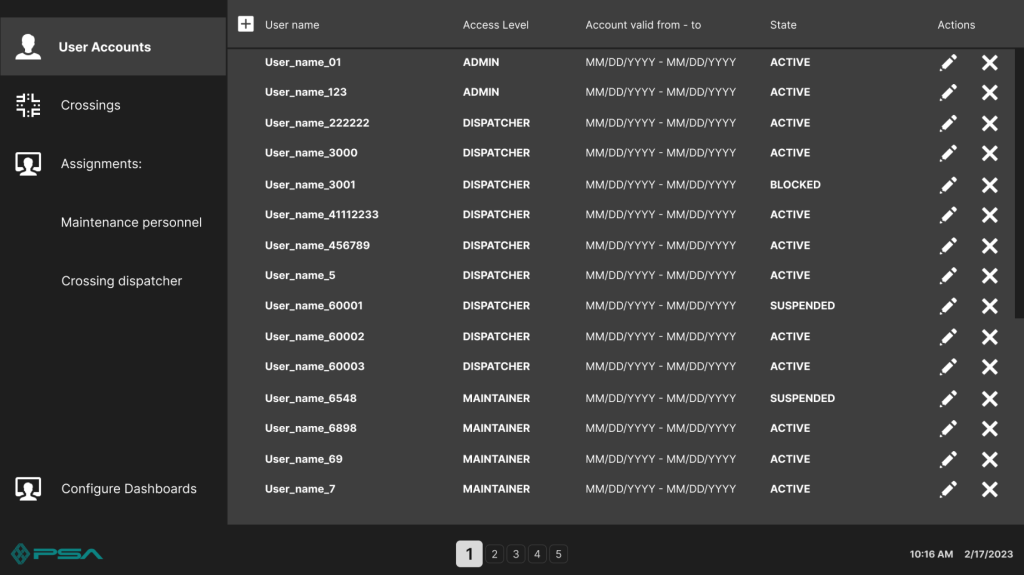 Maintainer Workplace
The maintainer is a user responsible for the repair of level crossings and has the following capabilities:
•
Receive alert messages
•
View detailed information on level crossing failures
•
Accept repair requests
•
Comment and request clarifications on failures.


Video Presentation of TraxSentinel – Smart Advisor Solution

Interested in capabilities of TraxSentinel?
Contact us for the detailed information on how to deploy it at your location
Expertise
Over the course of 25 years, we have successfully completed over 600 projects and have a wealth of experience in development, testing, and QA
Team
Our 70+ engineers, including PhDs and MSs, can use all available Industrial IoT technologies to assist you in reaching your business goals
Transparency
Clients can track the project status at any stage of the implementation process, and will receive regular updates from our project management team
Support
From concept to market, we will help you complete your projects at any stage on schedule and within budget
Let's Connect
Learn more about how we engage and what our specialists can do for you