December 20, 2018
Railroad Safety through Technology
Every year more and more passengers are making a choice in favor of using trains and rail services because it is fast, affordable and safe! This is why the rail industry is facing big challenges in keeping up with growing demand and also making all processes safe and secure.

Railroads use both industry-adopted and railroad-specific operating procedures to enhance railroad safety and security. These procedures cover areas such as employee responsibilities and training, train speeds, inspections, rail yard practices, locomotive operation, signaling equipment installation and other topics that directly and indirectly affect safety.
As a result of these procedures and according to AAR (Association of American Railroads), since 2000 the train accident rate fell 38 percent. Every year US rail companies invest millions of dollars in advanced technologies to monitor the condition of the nearly 140,000 miles of freight rail network and the locomotives and railcars moving across it.

In this news we have already discussed the importance of Big Data in the rail industry. Just to mention once again, America's rail network will only become smarter in the years to come as Equipment Health Management System (EHMS) helps railroads implement advanced technology such as installing sensors trackside and directly onto locomotives and rail cars to identify improvements in freight loading. Big Data will continue to help railroads make intelligent decisions about the rail network and maintain a system of cargo delivery second to none. Today we would like to discuss two other very importance innovations that help provide safe rail services.

First, is railroads monitoring and tracking systems. This software monitors locomotives daily and creates custom alerts and reports. They include on-board and office solutions that manage and optimize the utilization, performance, movement, placement, maintenance and life-cycle of trains. Troubleshooting documentation can be sent directly to the locomotive for access via the locomotive's display screen. Information collected and stored in databases help to develop advanced condition monitoring rules and pattern recognition. Latest monitoring systems provide a stream of location, speed and maintenance data viewable from any web-enabled computer or mobile device with the company's Apple and Droid apps. Data can also be transmitted via Wi-Fi or cellular systems to a web-based dashboard for locomotive status and performance monitoring by on-site managers or operations personnel at remote locations. Data includes track speed violations; man-down alerts; hard couplings; throttle positions and forward/reverse settings; penalty applications; cab entry; and remote-control digital tracking.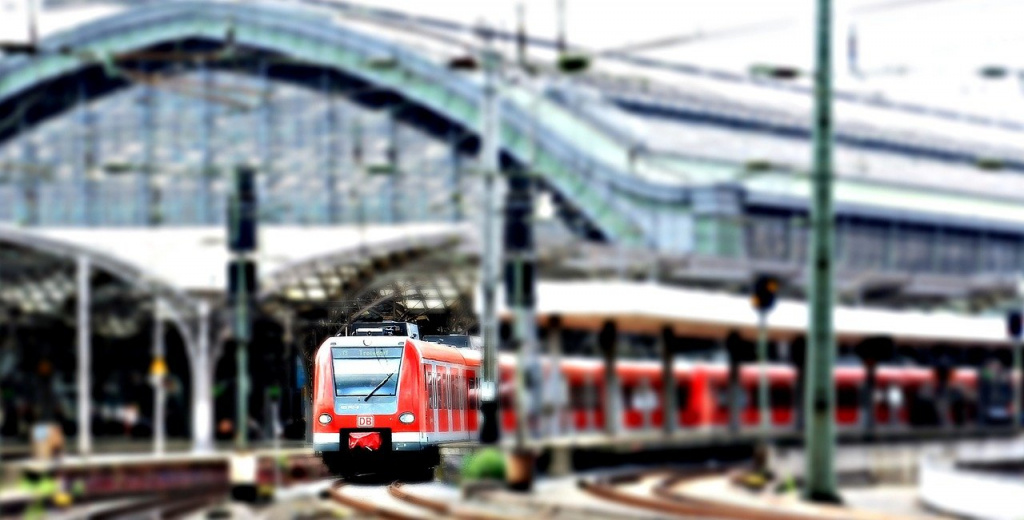 Software development companies are continually working to update quality of their technologies. For example Railhead Corp. released a high-definition IP system that supports up to eight cameras and delivers what the company terms as "the clearest video quality on the market." The company's LDVR-HD recorder is designed to provide "superior" video streaming capabilities, is wireless-ready and will integrate with crash-hardened memory modules and event recorders.

Another no less important part of the rail signaling solutions is simulation software. Simulators allow predefined trains to run according to the timetable on a railway network. During simulation, the software calculates train movements under the constraints of the signaling system and timetable and every train continuously stores its speed, acceleration, position, power consumption and other data. This data can be evaluated after the simulation using software tools to analyze and be displayed in the form of diagrams, train graphs, occupation diagrams and statistics. The user can watch the simulation in 3D-animation mode which shows the trains running and lets the user analyze occupied tracks, reserved tracks and signal aspects. Currently there are 3 types of simulation software solutions on the market: computer-based, training units and full-cab simulators. When deciding which type is most suitable for you it is important to consider units needed, company size and financial restraints.
Simulation and monitoring technologies provide the following benefits

Cost reduction and time savings

Risk and danger elimination

Scope of learning and productivity

Assessment of performance

Improved responsibility

Sources:

1. https://www.aar.org/topic/safety/
Let's Connect
Learn more about how we engage and what our specialists can do for you