Ooh! Media Application and Sign Player
Highlights
Adaptive Micro Systems LLC is a cutting-edge Milwaukee based manufacturer of indoor and outdoor LED displays offering LED signage systems installed across the entire US and globally. They needed a software that enabled the Adaptive signs to control animations, motion backgrounds, and messages.
Challenge
PSA recognized the potential for success in manufacturing modern software for the advertising industry. The goal was to create a system (a desktop application and sign player) able to set, schedule, and deliver rich media content that is seamlessly built into an LED billboard display which is "durable enough to stand up to years of harsh weather and demanding industrial environments, and deliver important visual information 2X brighter than any other electronic signage options." We had to create an innovative media LED message software that is intuitive and efficient.
Solution
After a comprehensive assessment of the project, we established a team of developers. With close collaboration they developed a high-quality system to satisfy the request of the client. The solution delivered by our team included the Ooh!Media desktop application for digital media content management and the ooh!Media Sign Player for rendering digital content.
One of the features we introduced within this project was the option of setting a schedule for displaying the message on a LED sign. The system supported video, images, and TrueType fonts capable of displaying the RSS information from the Internet. The custom UI was specially designed and developed for the ooh!Media app.
Development Included
Software development (desktop applications).
Software localization (desktop applications).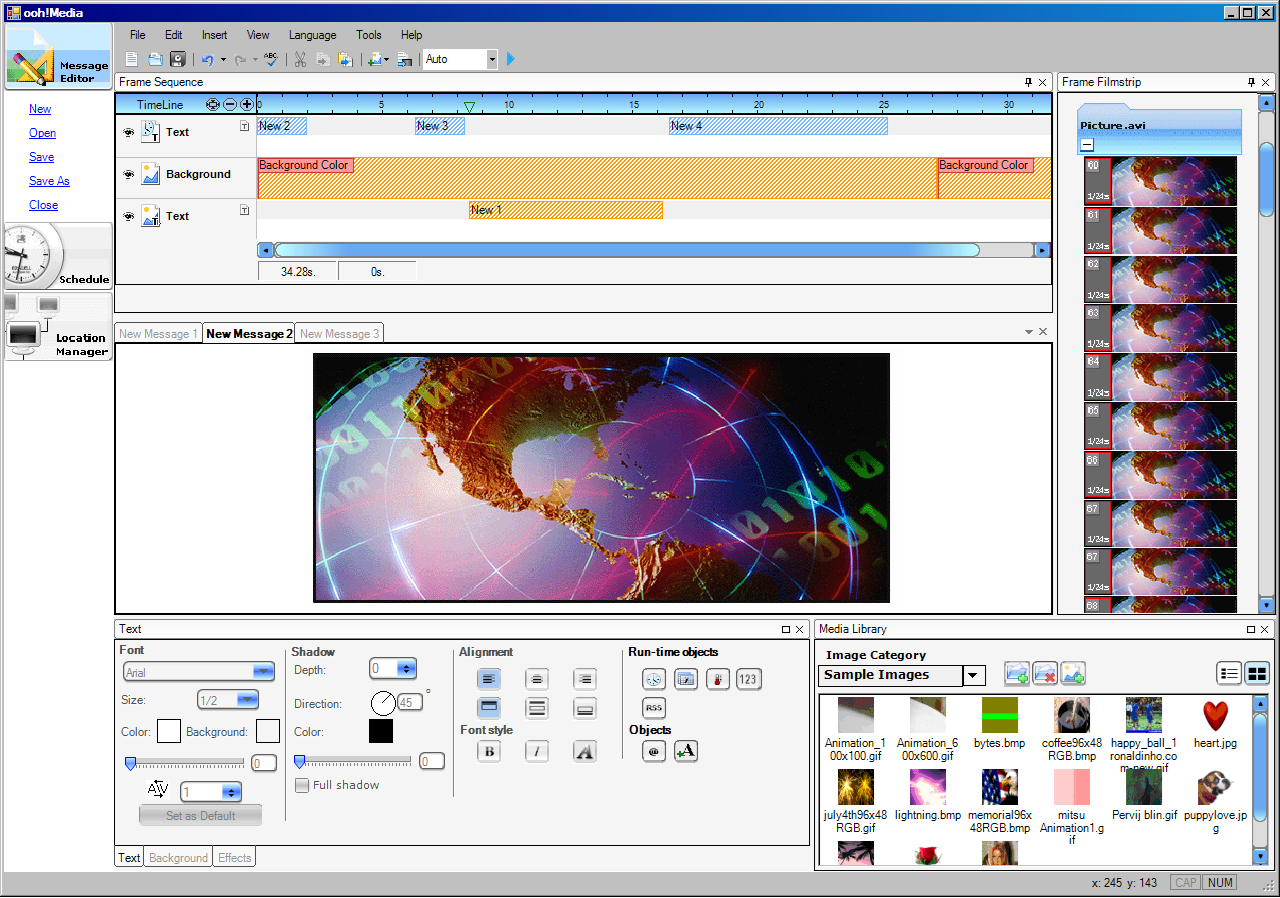 Let's Connect
Learn more about how we engage and what our specialists can do for you