VectorCAST Testing for RAMS
Highlights
Throughout its history, PSA has been involved in RAMS testing of safety-critical rail signaling solutions and products to check their reliability, availability, maintainability, and safety. Test results help our client decide on the optimization of the rail subsystem, its design and configuration, as well as decrease its maintenance costs while testing and confirming the overall safety of the system.
Challenge
Client Challenge
Optimize rail signaling systems and components, and test the safety of the system.
Project Objective
Give an adequate assessment of the reliability, availability, maintainability, and safety of rail signaling systems' operation.
Solution
Based on FRA and Cenelec guidelines, as well as client requirements, PSA typically tests the product or system as a whole and utilizes a black box testing model using VectorCAST tool. However, our clients were not always confident in the products. This drove the additional need for white box testing as well, with deeper immersion in the source code of the product. Both systems and their components were typically tested according to the list of provided modules.
Mainly, the wayside monitoring systems and train/wayside communication products were subjected to RAMS testing. Firmware tests usually include unit and regression tests with 100% code coverage.
Our testing activities allow for:
Identifying variables that may slow down the systems operation

Testing security of communication within rail devices

Verifying the functionality of modified components (regression testing)
The PSA team is often involved in the re-execution of tests performed earlier, after implementation of changes. In both cases, we identify necessary scripts, or create them, execute test cases, provide reports, and update the documentation if necessary. To execute testing successfully, our team can perform additional activities. This may include manual memory allocation, memory card creation for the simulated operation environment, and building the VectorCAST environment using various compilers.
In a range of cases, we resorted to on-target tests to be performed on the equipment. For such cases, we prepare detailed descriptions and sets of instructions for the client on how to run tests, and get results on their equipment. Also, we provide continuous remote support, including calls, and online training for the client's testing team.

Development Included
Requirements Analysis & Verification
Software Analysis
Test Cases Definition and Creation
Execution of Test Cases
Code Coverage Analysis
Test Results Documentation
Source Code Injections (for On-target Tests)
Tests Specifications Delivery
Results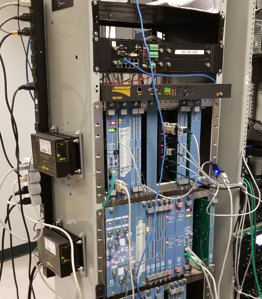 10+ critical rail systems were tested for RAMS

System's performance increased by 10% on average

Сompliance with SIL 3-4
Let's Connect
Learn more about how we engage and what our specialists can do for you