Control Unit for a Smart Heating System
Highlights
In 2023, a provider of smart heating solutions for homes and office spaces approached us to implement a reliable control center for their modular distributed heating systems with a large number of sensors and actuators to be connected. These IoT systems are constantly evolving and becoming more sophisticated, thus they must be designed to withstand increasing loads while also providing convenient and cost-saving heat flow control.
Challenge
Client Challenge
Enable integration of sophisticated but easily manageable heat control systems, allowing for optimization of heat consumption.
Project Objective

Provide seamless control for modern distributed heating systems of any configuration and complexity considering harsh conditions of use.
Solution
Working in cooperation with a 3rd party mechanical design team, PSA developed the core of the heating control system – Motherboard of the Heat System Computer based on the Toradex Colibri iMX6ULL module with Wi-Fi and Bluetooth interfaces on board. Designed to be connected with functional blocks of a heating system, the developed board allows for the execution of the following basic functions:
Gathering data from BMSs, burners, boilers, and other devices

Comprehensive system control via external interfaces

Sending updates to all the connected control boards
Considering all of the client's requirements, our design is consistent with up-to-date technologies and safety demands for use in boiler rooms. For the client's solution to be flexible and easily scalable, we provided the following major functionality for the heat computer motherboard:
Support for real-time operations with the prevention of system hanging through a watchdog

Ethernet connection at 10/100 Mbit speeds and Power over Ethernet

Simultaneous double-sided (full-duplex) connectivity with external heating devices

Displaying the information on the LCD panel with resistive touch screen

Memory storage through microSD card

Reset functionality available for technicians

Backup battery to keep system operable in case of power loss
Our team's design of the motherboard provides for the optimal arrangement of connectors and voltage distribution over the board's components while the battery position is optimized. Various interfaces on the board, such as USB and RS485, allow for multiple connections with both client and 3rd party equipment.
Working off-site, we provided the possibility for remote debugging of the developed motherboard – through USB and UART ports – and performed it accordingly.
At the output, our client received 4 prototypes of the heating computer motherboard allowing for the creation of full-fledged, multi-functional, and portable heating control centers.

Development Included
Requirements definition
Hardware components selection
Schematics design
PCB-layout design
BSP development and FW for stress-tests
Testing & Debugging
Results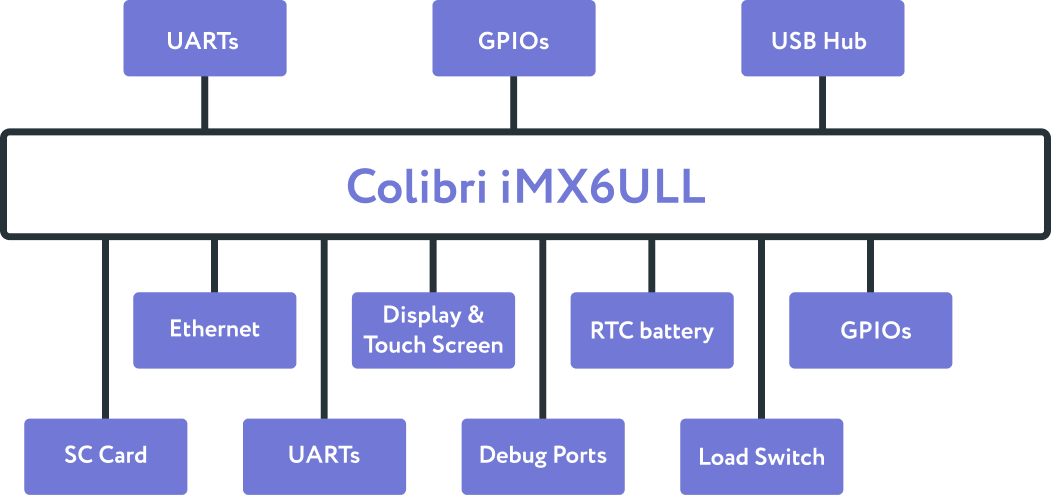 Multiple functional blocks can be connected without overloads

Industrial temperature range for components from -40 to 85 °C (-40, 185 °F); no flammable or poisoning materials

Such control allows optimizing heat control by 7% in comparison with the previous version of the system
Let's Connect
Learn more about how we engage and what our specialists can do for you