CBTC for the Rapid Transit
Highlights
In 2018, we were involved in the upgrade of a rapid transit line that serves most of the city. The line starts underground, but is mainly located aboveground. The upgrades would be performed both for signaling and the rolling stock, to provide ridership for up to 50,000 people a day and to ensure 80,000 operating miles a year. The signaling upgrades we are responsible for would also allow our client to use faster and more modern trains.
Challenge
Client Challenge

Implement a CBTC system for the metro system to improve safety and increase performance.

Project Objective

Integrate the Microlok II system into the existing rail infrastructure.
Solution
The PSA team has integrated the microprocessor-based wayside control system (Microlok II) across the whole rail line. This will ensure that interlockings within the CBTC system operate in a vital, fail-safe manner. The system continuously processes real-time data on train locations, which helps increase the average train speed and throughput as a result.
Considering all the location features and client requirements, we provided:
Tie-ins with tunnels, crossings, and snow melters

Axle counter train detection

Significant reduction of signaling failures through hot standby

New equipment to be located in existing houses
In strict accordance with the customer's instructions, we developed and tested the new signaling system – both designs for each location, and applications for the wayside controller to execute interlocking functions. At the time of commissioning, our customer had a full documentation package to seamlessly conduct it:

Hardware design package for all locations based on typical client's design

Design of temporary circuits to keep the line open during the cutover period

Datasheets to execute FAT and SAT

Power calculations
At the SAT stage, our signaling engineers carried out full testing in accordance with the datasheets we developed in conditions of Day-Night switching. All the inconsistencies found during commissioning were removed onsite.

Development Included
Hardware Design
Cutover Book of Plan
Power Calculations
Software Design
Documentation Creation
Field Test Support
Results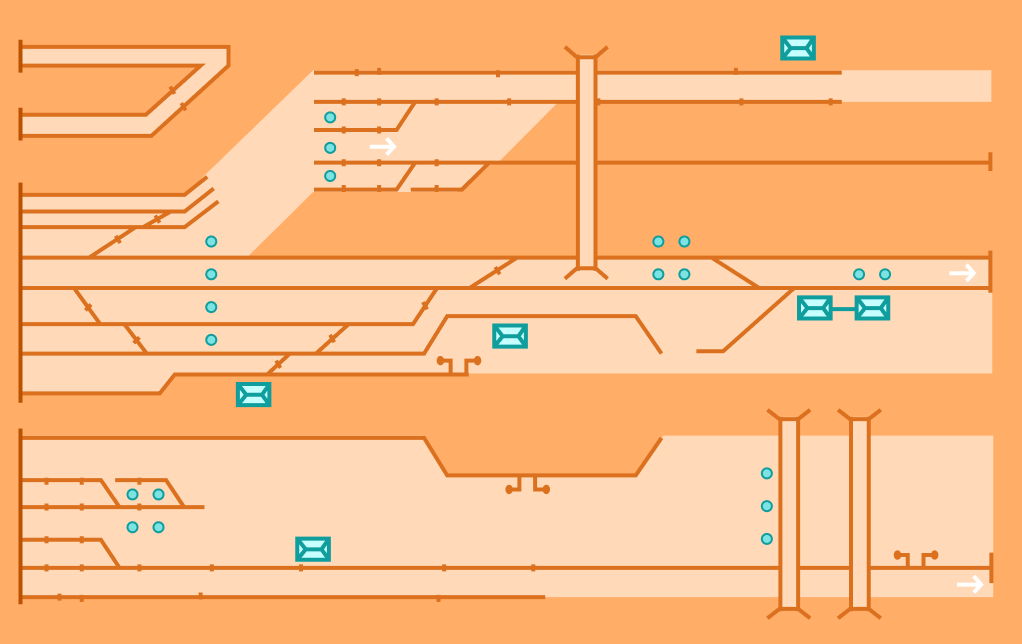 CBTC system is implemented over the whole line (15.5 miles)

The whole fleet of railcars has been exchanged to exceed 70 mph speed limits

Performance has been increased by 25%

Signaling failures have been reduced by 20%.
Technology Breakdown
Duration
January 2018 – September 2021
Equipment
MicroLok II

MicroLok Object Controller

Axle Counters
Let's Connect
Learn more about how we engage and what our specialists can do for you