Access Management & Intercom System
Highlights
Our client, a leading manufacturer of IP intercom systems for commercial, governmental, and industrial sectors, intended to expand their solutions' access management functionality. The existing products, equipped with high-quality audio and video monitoring and phone support, needed to be integrated into a 3rd party access control platform and launched to the market as an updated product.

Challenge
Client Challenge

Upgrade intercom products to satisfy the commercial, governmental, and industrial need for comprehensive physical access management.
Project Objective

Unify access control, video monitoring, and phone functionality in one system responsible for security management in an enterprise setting.
Solution
To provide full-fledged physical security management, the PSA team integrated the IP intercom system into the 3rd party access management platform, thus unifying audio/video connectivity and phone functionality with comprehensive access control. Our team developed a software solution – a device translator module – allowing seamless communication between these two systems without degrading call quality.
To deliver the system with full compliance to functionality and reliability requirements, our team provided the following:
The real-time interaction of intercoms with the management platform

Control of intercoms from the platform

System events logging to ease the search for error causes

Privacy for events in the access management platform

Transmission of audio/video from the intercom to the security platform
As a result, the client gained a comprehensive scalable security system capable of answering emergency calls, locking and unlocking doors and gates, dialing outside to a direct phone line, and viewing CCTV camera streams.
Our representation onsite supported the certification testing during the whole process. This resulted in a system with remote communication and entry being successfully certified and launched to market.
Development Included
Requirements definition
Specifications review
Architecture design
Software development
Functional testing
Integration testing
Certification assistance
Results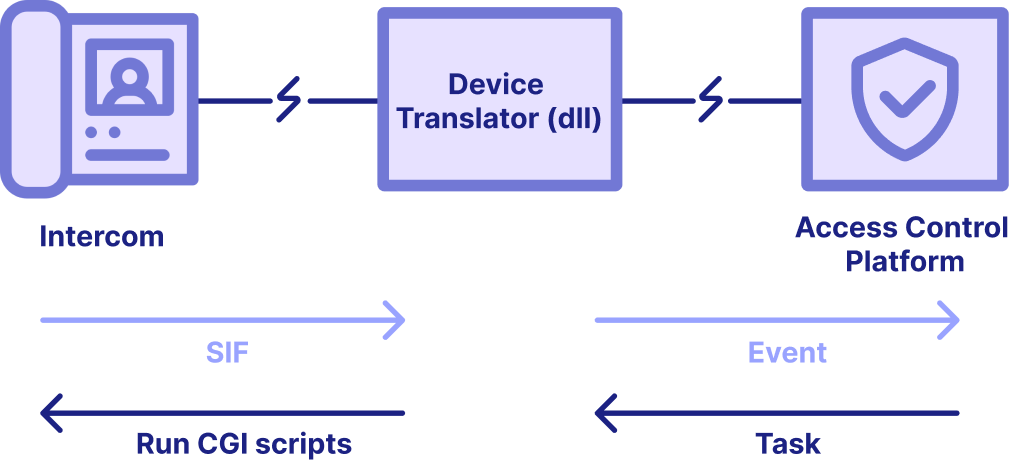 The new version of the security system has been certified and launched to market

Overall sales for the client increased by 15%

ROI within half of a year
Let's Connect
Learn more about how we engage and what our specialists can do for you